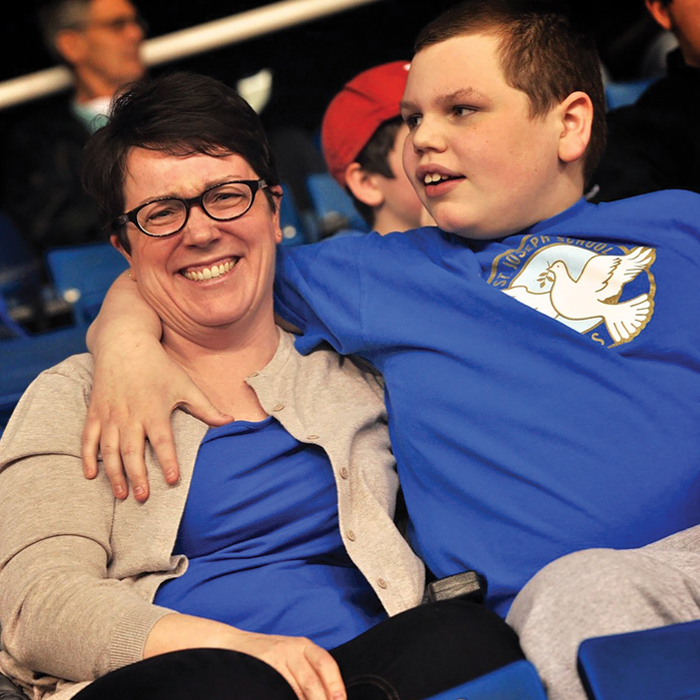 Parents and Caregivers
A Family's Autism Journey

Autism Nova Scotia supports parents and caregivers while recognizing that every situation is unique after receiving that new diagnosis for their child, and it is natural for families to be full of questions. Every autism journey is different and the best advice to tell parents/caregivers is to educate themselves with proper resources and evidence-based information, so that you can be the best advocate for your child. With open communication and understanding of the needs of your child and your family, you can experience your journey in variety of different paths creating positivity and fun along the way. Autism Nova Scotia is here to support you and walk alongside that journey across the lifespan.
Through our Family Support Team, Autism Nova Scotia is here to help by providing resources to individuals and their families, information on understanding the diagnosis process, social and community programs, funding, school information and as they transition into adulthood and provide 1:1 meetings with family members who may have questions. We can also help with advocacy through schools, funding options and accessing supports they need within their local community.
Respite Services: Autism Nova Scotia operates a Respite Database in the HRM where families with children and adults of all diverse needs can connect create a registration form and connect with trained respite providers and other respite options.

Our Bedford/Sackville Chapter: Offers Parent/Caregiver meetings one the first Tuesday of every month between 7 to 9 pm providing a stress and judgement- free environment to discuss personal situations in their lives. This event is open to parents, family members and caregivers, free with no referral necessary, however a confirmed diagnosis of autism is required. This chapter also provides family events within the community free of charge.

Our Provincial Education Committee also provides educations and information sessions for families on a variety of topics to help educate caregivers and the community they serve.

Our QuickStart team provides a 19-week parent coaching program free of charge to families of children with a suspected, provisional of confirmed diagnosis of autism. Our team also offers the ESDM program for children aging out of our QuickStart program.

For any inquires, please contact our Inclusion and Family Support Coordinator, Jill Cormier at 902-446-4995 ext. 22 or jcormier@autismns.ca.
Programs A-Z
A
B
C
D
E
F
G
H
L
M
O
P
Q
R
S
T
W
Y